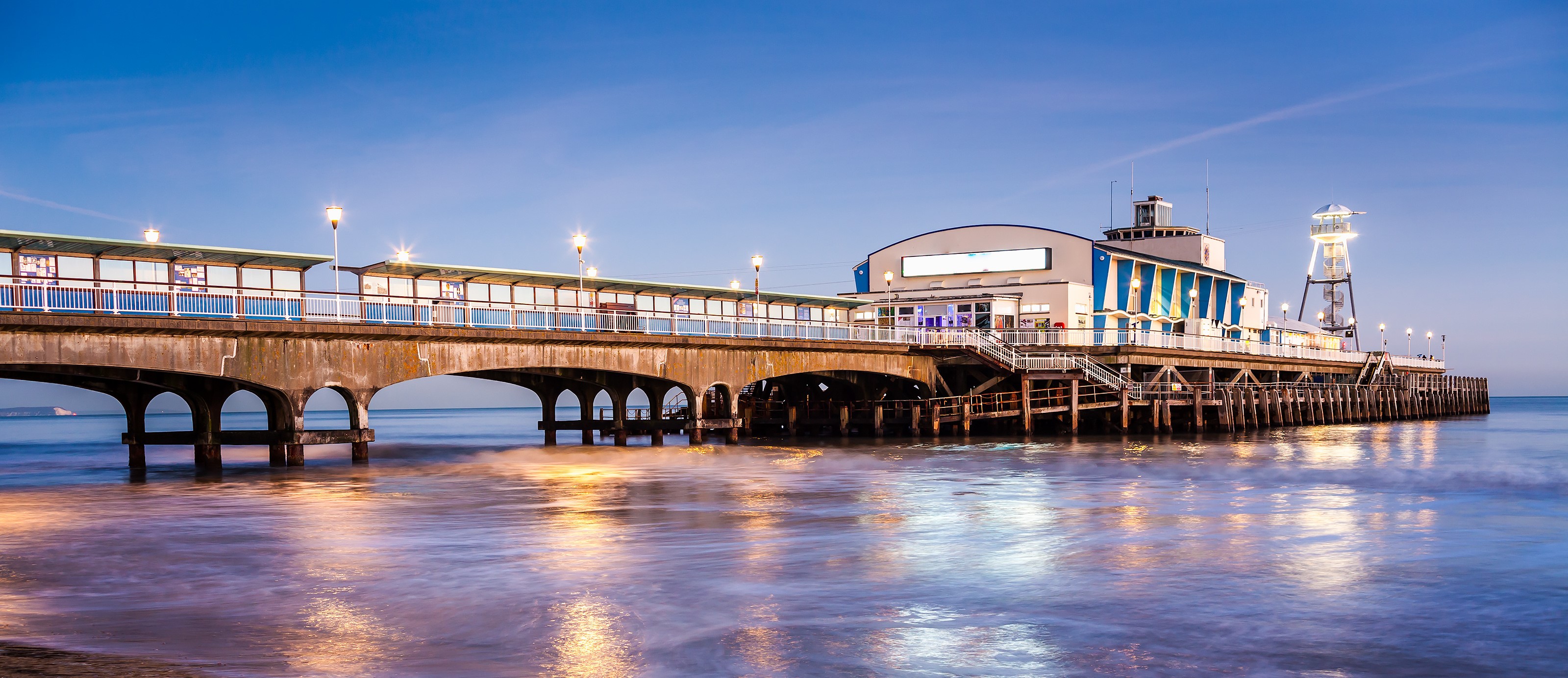 In need of some cheap things to do with the family in the Dorset area? I know days out can soon add up and cost a fortune especially if your are on holiday and have lots of mouths to feed.
We know first-hand that there's plenty of free things to do with the family around the Bournemouth & Poole area. We have gathered together a few here:
Bournemouth Central Gardens
These long gardens extend from the town centre to the Coy Pond and has numerous attractions for the family to enjoy. There are tennis courts, a children's play area, beautiful flower and rose beds and access to Bournemouth beach. The play area has an interactive play sculpture, play house, slide, nest swing, climbing frame with cargo nets and a cable-way/zip-line and sand pit. The lower gardens has a mini golf course with 12 holes for the family to battle it out (small fee), there is an aviary with lots of tropical birds, bandstand and an outdoor art gallery.
Bournemouth Pier Fireworks (summer months)
Every Friday in the summer months at 10 pm the lights go out on Bournemouth Pier and there is a spectacular fireworks display! It's maybe a little late for some kids, but it's worth staying up for!
Bournemouth Air Festival, 20th – 23rd August
The Bournemouth Air Festival will see the Red Arrows appear 4 days is a row! Between Boscombe Pier and Bournemouth Pier find loads of little stores, a large display by the Royal Navy with a 4 ship fleet, which includes the French Navy's FS Sagitta ire alongside the RFA Argus, HMS Westminster and HMS Mersey and lots of planes to watch. To make sure you know what planes are flying and what time make sure you purchase one of the air show brochures.
Poole Museum
Poole Museum is housed in a converted 19th Century warehouse on the quayside in Poole Town Centre. There are displays from across the ages, including an Iron Age Poole longboat, a vast collection of Poole Pottery and regular exhibitions. Next door to the Museum itself is Poole Local History Centre, a converted wool house in which you will find newspapers that date back for many years, old maps and charts and photographs, along with Poole Family History.
Bournemouth Beach
Consisting of seven miles of golden sand, Bournemouth Beach is a perfect destination. Obviously enjoyed best in the summer, you'll enjoy the beach itself but also the many attractions and fun you'll find all around you. The stunning pier is visited by over half a million holiday-makers a year.
Poole Park
Poole park has something for all the family to enjoy with a miniature railway, restaurant, café, water sports, tennis courts, bowling green, indoor and outdoor play areas, ice skating rink and more. The surrounding park and lake have acres of room for the family to picnic, relax and enjoy and is only a short walk from the harbour or the town centre. Keep an eye out for the many birds who call the lake and surroundings home.
Russell Coates Art Gallery & Museum
This museum was once a Birthday present from Merton Russell-Cotes to his wife. A sea side villa full of history filled with beautiful objects from their travels around the world. It is as if the house has been locked away in time and never changed. Now you can take the family and enjoy what they would have many years ago as well as a number of temporary art exhibitions.