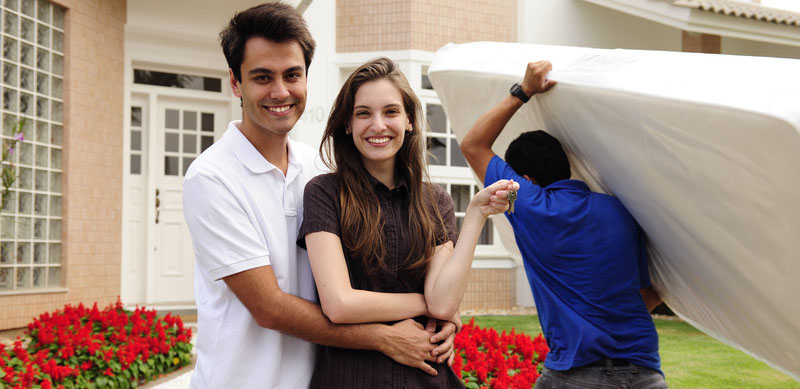 Whilst upping sticks is an exciting experience, moving out of one property and heading to your new home can understandably be stressful. With so much to think about and a lifetime's worth of possessions to be relocated, it's natural to feel anxious and uncertain when choosing a removal company. We have listed a few simple checks that you can complete, ensuring you can find a reputable firm who will support you throughout the move with your best interests at heart.
Focus on value for money, not the "best price"
The first thing to consider when choosing a removal company is your budget. Remember that the provider you choose is going to be handling your prized possessions – so they'll need to have experience, expertise and a caring attitude. Weigh up the quote they provide with what you are actually getting for the money you'll spend. Some removal companies quote low prices, ensuring they have a selection of clients to choose from, however they are more likely to let you down last minute; especially if a higher priced client wants your removal slot. One provider may appear to be more costly – but for that price they could include added extras you may not have considered – and a much better service to boot.
Specialist requirements need specialist attention
When you initially contact a removal company for a quote, they should want to get to know you and learn all about your requirements before they put together a cost and contingency plan on your behalf. Don't forget that if you have any specialist requirements you'll need to discuss them as early as possible – and check whether the removal company in question has specific expertise in this area. For example if you have items of particularly high value or fragile, large objects it's best to make sure that the company you select can deal with them appropriately and safely.
Always request testimonials or word of mouth recommendations
Testimonials really are key when it comes to choosing a removal company. Honest reviews prove that real people have had a positive (or negative) experience with the provider in question – so you'll gain an accurate view of the quality of the services they offer. You'll find plenty of testimonials for Man Van Move from past clients here.
Ask about vital added extras
There are many elements involved in the moving process – and getting your treasured possessions from A to B is just one aspect of it. Don't forget that you might need a company to pack your items or safely store your belongings whilst you move in to your new property. We can help provide secure, specialist storage facilities, packing services – so you can be sure that your requirements can be taken care of comprehensively, without having to source additional services from other providers.
Ensure they are insured
Although all reputable firms should actively work with care to ensure that no items are lost or damaged, inevitably accidents can sometimes happen. At Man Van Move we provide insurance cover of up to £20,000 for all clients as standard – so you can feel confident that your valuables are fully protected and can quickly be repaired or replaced should anything unexpected occur.
Opt for a company offering peace of mind and reduced stress
It's well known that moving house is one of life's most stressful events – and generally homeowners opt for a removal company for the convenience and care they can provide. With this in mind you'll need a removal company that appreciates this and will actively work with you to provide peace of mind, rather than adding to the natural anxiety you'll feel as you leave your old home and start afresh in a new property. At Man Van Move this is one of our key focuses – as we handpick our dedicated staff to deliver a friendly, attentive service. We're flexible and work around you – so if you need to relocate across several dates, require only a partial move or specialist support we're on hand to help.
Planning to relocate in the near future? Learn more about Man Van Move here – or get in touch with us today to discuss your requirements.