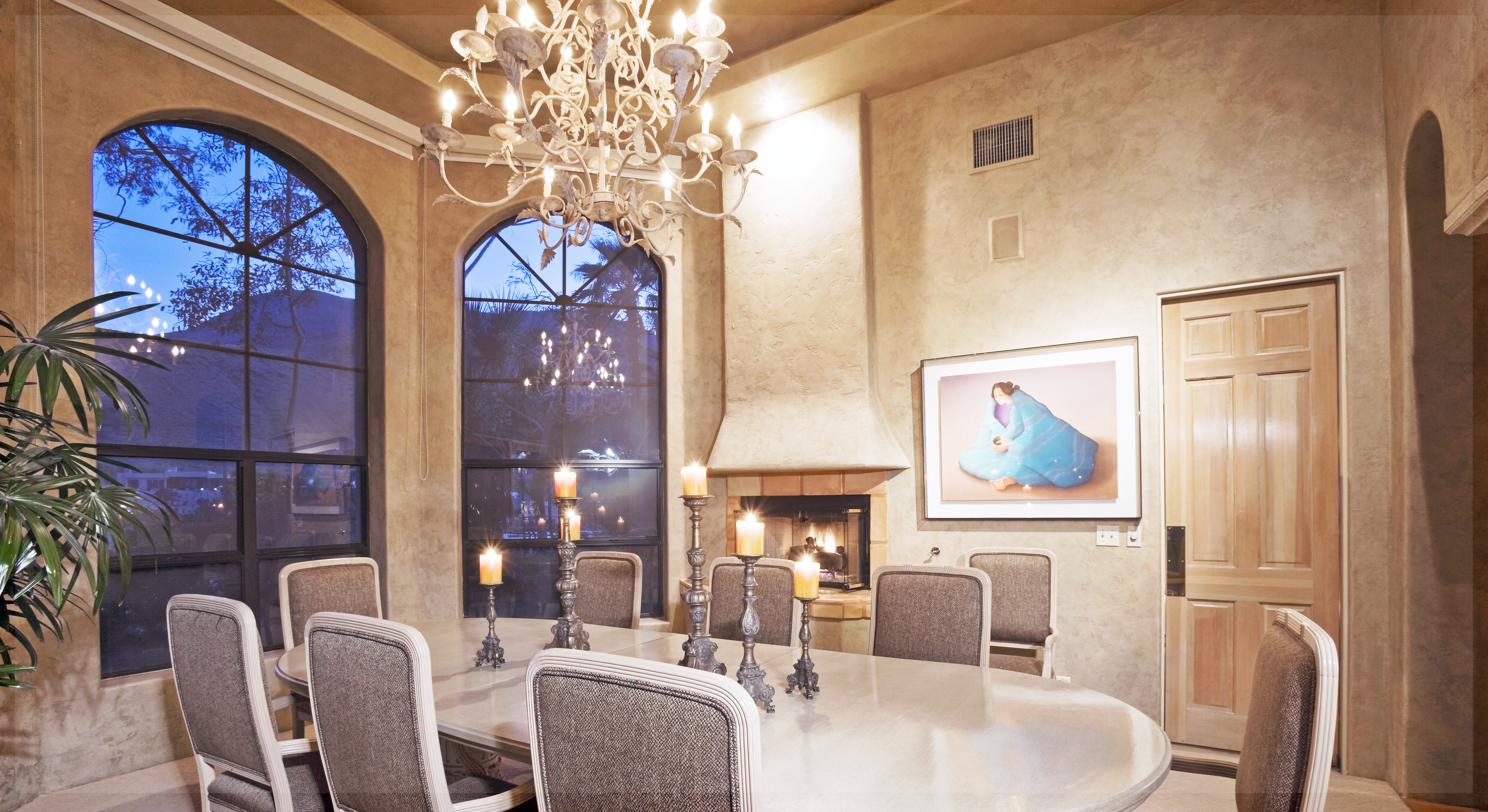 What makes any home more elegant-looking is a piece of ornamental to match its contemporary, rustic, or vintage vibe. A beautiful interior does not just add to the aesthetic but it does create a sense of cosiness and comfort. Adorning your home with fancy decor and artistic pieces helps keep it modish and picturesque.
A Chandelier is a light fixture which usually hangs on the ceiling of our living room, entryway, or the dining area. Some prefer to hang this expensive centrepiece at their front porch, staircase, and even bedroom. The term 'Chandelier' was originally derived from the French word 'chandelle' which means candle. According to history, chandeliers were first used in Europe in the late of the 9th century. The earliest design was a cross formed by two wooden beams with good quality candles placed at the end. This century-old ornament has been considered a visual representation of wealth, power, and class.
Chandeliers come in a variety of types, shapes, and sizes. You can choose the type of fixture that suits best your style and taste preference. It can be a glass chandelier which is perfect for both contemporary and traditional type of home, a candle chandelier that can match your vintage and classic interior, a shaded chandelier that complements modern-type villa, and glass chandelier for a bit of sparkle, glamour, and drama. The latter has become a top choice for its elegance and alluring charm which can make any home impressively attractive. In 1676, George Ravenscroft has marked a breakthrough in the industry with the development of artificial crystals used in crystal chandeliers.
Just as with fixing, Crystal Chandelier may prove to be difficult to transport given its delicate crystal accessories. In some instance, you will have to seek professional help in order to safely move this elegant centrepiece to another room or location. And just in case you actually do, there is a handful of reliable and trusted self-storage companies which typically provide removal services for people who have a hard time moving their belongings by themselves.
Crystal chandeliers are a fragile ornament and minimal mistakes during the transport may lead to frustrating damage. This expensive fixture needs extra care and attention during your move to a new home or sending them out to a self-storage facility while your house undergoes a refurbishment. The list below provides you with helpful tips on how you can successfully move your Crystal Chandelier without harming it.
Purchase a crate
Consider purchasing the appropriate crate for your Crystal Chandelier. The size will depend on how small or big the centrepiece is. You can't purchase one that is too tight or too large.  A safer option is to have a custom-made shipping box that is the exact fit to your light fixture. At least 4-inches of extra space for each side is highly recommended. You can also make your own crush-proof crate or hire heavy-duty removal crates from a Professional Moving Company. They sure got a variety of special boxes you can lease out.
Carefully remove the chandelier from the ceiling
Once you finally find the perfect fit crate for your chandelier, you may now remove the fixture from the ceiling. Detaching the ornament may prove to be risky so it pays to be extra careful. Crystals can be too brittle and any wrong move might ruin the entire light fixture. Also, keep wary on small parts of the chandelier including the screws, bolts and detachable crystals. Prepare a few plastic zip lock bags where you can separately deposit these tiny pieces.
Wrap the crystals
Go to the nearest hardware and purchase a pack of bubble wraps and packing peanuts. You couldn't risk damaging the expensive ornament out of negligence. Carefully wrap the light bulbs using the bubble wraps to keep it safeguarded during the transport. If bubble wraps are not available, you may use newspapers or tissue papers as an alternative. As you deposit the light fixture in the crate, make sure you fill the box with packing peanuts and foam padding to avoid unnecessary moving which can get it damaged.
Put a label
Proper label in the box is a requisite to keep people aware, particularly the movers, that the item inside needs to be handled with special care. If you've got more than one box that contains the components of the Crystal Chandelier, it helps to mark each with the word "fragile." This will let the movers be extra careful when transporting the item.