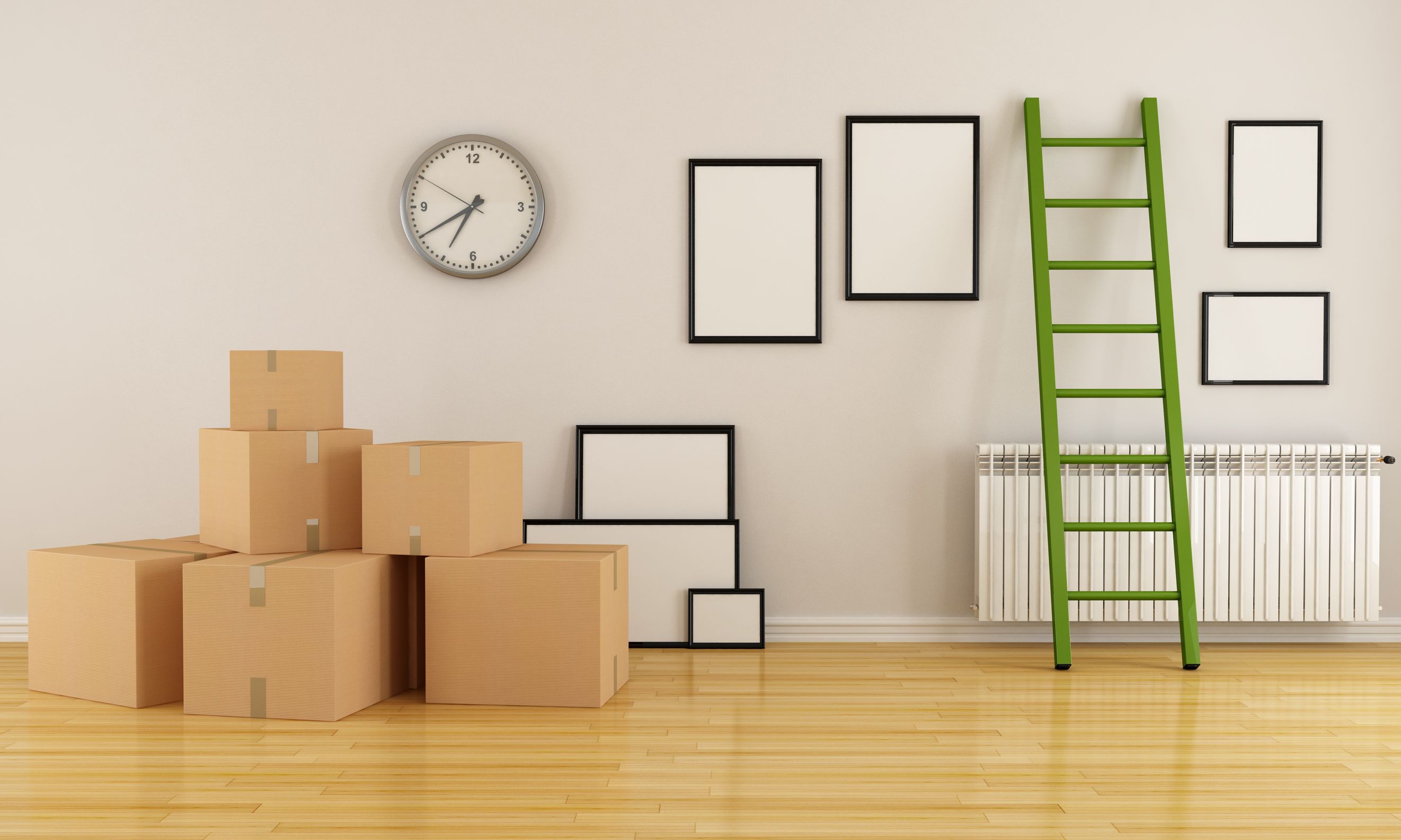 Time is one of the most important factors when moving home, and depending on how much time you have until your moving day, it can be your best friend or your worst enemy.
It is best if you have at least 8 weeks to get completely ready for your move. There is a lot to prepare and organise before the big day arrives. Contact us to get a better idea of the preparation needed for a successful removal experience.
Unfortunately, you may have to move out in much less time than 2 months. And with these emergency moves, things sometimes get stressful and chaotic, and the only way to survive the relocation at such a short notice is to know how to plan a last minute move in the right way.
Stay Calm And Consider Your Options
Regardless of how many days you have left until your moving date, the important thing is when facing a last minute move is to stay calm. Any decision that is made in a state of panic usually ends up being a bad one, so hitting the panic button is the last thing you would want to do under the circumstances.
Keeping your composure is essential to pulling off a last minute move.
Remember that great organisation is the key to completing all the moving tasks on time. Even if the preparation period is too short and you just know that you won't make it on your own, removal assistance is always close by – either in the form of helping friends or professional removal services.
Determine exactly how much time there is until you have to leave your current place – a couple of weeks, one week, a few days? Think about the available options for moving at short notice.
In the meantime, having calculated the remaining days, think about how many reliable friends you will be able to ask to help you pack and move your items.
Also, depending on your moving budget, you may have to ask for a full service move where the your chosen removal company will send a packing crew to your home to get your household effects packed and ready for transportation.
Hire Movers Or Move Yourself
Experience does matter when it comes to moving home at short notice.
One essential question to ask yourself is whether you should hire the services of a professional removal company or move on your own. Before making your final decision, consider the different variables that will come into play during the relocation: time, money, distance and number of household items.
When faced with moving at short notice, the decision to contact a trustworthy removal firm makes the most sense because removal experts have been trained to work with an enviable speed, reliability and effectiveness.
When it comes to packing, loading, transporting and unloading, experience is what will actually enable them to complete the move successfully regardless of the time frame.
A full service move will be exactly the thing you will need when you're forced to move at short notice. And in order to know in advance how much the emergency relocation will cost you, request a quick free online quote or arrange a free home visit (it's FREE!), and you will be offered a free quotation tailored to your specific relocation needs.
Also, make sure you read some online reviews about the removal companies you consider for your short notice move. The reviews that rate the professional assistance have been left by people just like you with the aim of facilitating the decision making process.
If you're moving a short distance, have more than 10 days to get ready for your moving day and have good friends who you're certain that won't refuse to help you during these hard times, then moving on your own is an option definitely worth considering.
How To Organise And Pack For A Short Notice Move
The trick to pulling off a successful last minute relocation is to ensure that you know how to organise and pack your household items quickly and effectively.
Sort Out Your Things
Be ready to face some tough decisions when organising your stuff.
The golden rule when packing for a move? You have probably suspected its existence but have never thought it matters so much as to reach a golden status. The rule roughly states that you need to first sort out your items and then pack them, not the other way around.
You may think that packing everything you own, without separating what's worth taking with you and what's clearly not, will save you time, but in reality this packing approach will only work against you. Why? Well, not only will you lose more time packing things you don't need, but you will pay much more money for the transportation of useless stuff as well.
So, go through your possessions one by one and separate them into 4 different piles:
Items To Keep And Later Pack Away For Moving;
Items which you no longer need and will try to sell for cash which will go into covering some of the removal costs;
Items which you no longer need and will give to friends, family members or donate to charity;
Items which you no longer need and will throw away because nobody will want to buy/use them.
Be ruthless when deciding the fate of your household effects.
Remember: more stuff for moving means more money out of your pocket.
Get Packing Supplies
Don't skimp on bubble wrap as it offers excellent protection when packing.
Before you get down to packing for a last minute move, you need plenty of packing materials in good condition so that your items remain safely packed while on the road to your new home.
Of course, you won't have to worry about adequate packing supplies if you have requested a full service move. In case you haven't, here's what you need for a fast and safe packing experience:
Sturdy cardboard boxes: you can buy brand new moving containers from your selected removal company or get used ones for free from friends who have relocated recently or from local businesses;
Bubble wrap: take advantage of one of the greatest inventions in the human history;
Packing paper: avoid newsprint if you can, for it usually leaves ink stains on wrapped up items;
Packing tape: avoid one that is too strong because it can accidentally damage certain surface types.
What Not To Pack
Before you begin the actual process of packing your household for a move, you should be aware that there are specific items which are not allowed in the removal van. Such non-allowable goods are considered hazardous for one reason or another and your chosen removal company may not agree to transport them for you.
And just like packing the possessions which you don't really need in your new house or apartment is a waste of time and money, the same thing applies in this case. Getting dangerous items ready for a move means more lost hours – hours that you can't afford to waste when executing an emergency move.
Last minute moves are usually rather stressful and challenging to organise and execute properly – the less time there is until moving day, the more chaotic things will get.
The above last minute packing tips will help you a lot during your moving preparations – they will enable you to gain more time by sorting and packing your household effects with an increased level of efficiency.
Just keep in mind the 3 basic rules for surviving a short notice move: 
1) Stay calm,
2) Organise your time,
3) Ask for help.