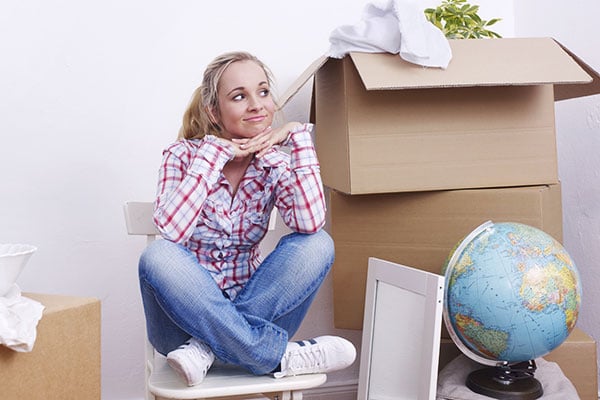 This couldn't be truer when it comes to moving. So, try to put off major furniture and appliance purchases until after you've moved into your new home, thus reducing the amount of heavy items you need to move. If you are moving to another town or across the UK and plan to use a professional mover, keep in mind that the cost of your move is based upon the labour and amount of time required to relocate your furnishings and effects safely and securely to your new home. If you must shop ahead of time, see if the retailer will hold the items and deliver them to your new home after you've moved into it.
Rid yourself of possessions you don't want or need

Many first-time home buyers own items of furniture and home decor items that they've used in their apartments or college living quarters. Visualise where your current possessions will go. Decide what to do with those pieces that will end up being stored away in a closet or basement of your new home, only to be tossed out later. Consider donating what you don't really want or need, or partner http://www.honeytraveler.com/pharmacy/ with a friend who has a garage and can temporarily safely store your items for resale.
Be prepared

Advance planning and organisation will make your move go smoother. Keep all documents related to your move in one easily accessible location. Use a folder, notebook or even a daily planner to keep track of important phone numbers and documents. Referrals for new physicians, maps of your new town and contact information for old friends are just a few more things that you may want to log in your organiser.
Consider hiring a professional

Even though it may seem less expensive to move with the help of friends and family, don't forget to factor in some of the costs of "doing it yourself." There are still moving expenses involved, such as moving supplies and boxes, packing tape and materials, and rental fees of van hire and deposits and fuel, dolly or other equipment. Plus, you probably need to provide at least one meal on moving day to those who showed up to help you. So, it might be wise to get a few moving estimates from professionals before you make a final decision. Of course we recommend ourselves here in the U.K, but if you are based in the U.S, our friends at Affordable City Movers happen to be one of the best movers in Chicago.