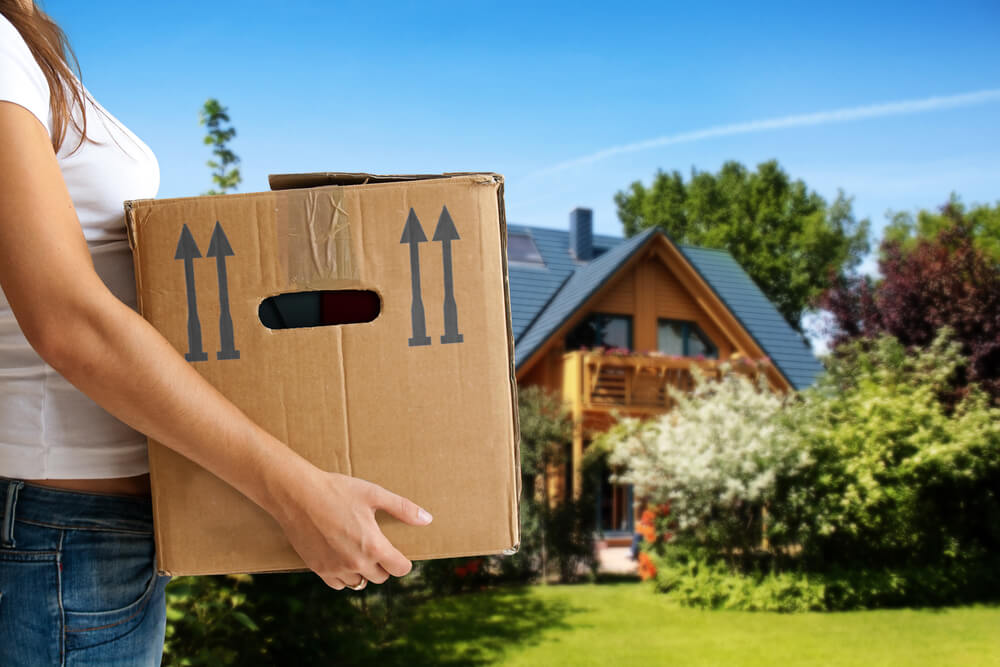 Once Albert Einstein said, "Life is like a bicycle. To keep your balance you must keep moving."

It is a nice quote, however, we must admit that moving to a new place for a new job/business, or some other reason is not the most comfortable thing in the world. 

Moving to a new location for studies, for a new job or for business – is not the most comfortable thing in the world. In fact, it is one of the most terrifying experiences for most of us.

Changing city or country could mean that new local residents who don't speak the same language and don't eat the same food.

Well, it is clear now that moving sucks. However, the whole process can be a lot more tolerable and a lot less stressful.
Why is This Guide Extraordinary?
There are lots of people facing the challenges of moving to a new city or country where they experience a completely different culture than they're used to.
When talking about moving, first things that come to mind are all the logistical endeavors related to the relocation itself, such as:
What to pack for the move;

How to pack and load;

How to unpack and settle.
Of course, these things are extremely important in order to have a successful move, however, there are plenty of information on the internet to help you move out by yourself or just hire a man and van service and let the professionals do their job, while you enjoy a weekend to relax.
To get familiar with the new surroundings in a particular area is considered as a piece of cake thanks to the services of the mighty Google.
Finding a local grocery store, using the navigation to your new workplace or school, knowing the timing of public transport services, etc. Those are all small challenges you can stop worrying about by getting a good mobile data plan from your smartphone carrier.
Stressed by the Unknown Fear Factor
How to deal with the stress of the unknown when moving to a new location?
It's very human to be afraid of the things that are largely unfamiliar and strange.

When moving to a new place you make a big step out of your comfort zone. Feeling anxious and uncertain about the move is completely understandable.
"This change is radical for your emotions by replacing your current surroundings that you know well and where you feel the most comfortable and safe with the unknown factor." – comment our colleagues at Fantastic Removals (UK)

There is only one solution to help you deal with your sense of self-awareness and adaptive skills. Be brave enough and leave your comfort zone with excitement. Research your new area, ask questions and even try regular visits before you actually move in.
Face what your new life has in store for you with positive thoughts and try to find people who can give you an emotional level of support asap.

When you know you've got somebody you can rely upon your confidence will suddenly go up which will show a huge difference in the way you feel about the new community, city, or country you move in. So get your backpack, and go for a wander, there's plenty to see.
To Move or not to Move, That is the Question
How to take the decision?
As already discussed in the beginning of this post most of us don't like to move to a new location nor pack fast. But sometimes a move is a necessary and it is out of your control. This is why you have to learn how to deal with it effectively.
One thing is certain! There is no way you can fight it. Just imagine having a good job and an opportunity has been offered to your that is obliged with relocation. What if you say, "No". Aren't you afraid of losing your job because of this?
Here again, it depends on your mindset. If it is positive and you take the decision to accept the offer a whole new world of opportunities opens up in front of you. It's not necessarily for you to invest much in your move,
Associate with so many new people, learn new things, gain a different experience. Those are just a few examples of what you might miss, if you are too afraid of taking the risk of moving to a new location. Check with a Property Management Company for some advice.
Things To Do Before Moving To A New Location
As in many things in life, when moving to a new place organization skills are extremely important. Your preparation to move should ideally begin as soon as the decision is made. Think of what practical ehnanchements you could add to your life, i.e. encourage recycling or   The earlier you start getting ready for the big move, the easier it will be.
Research the New Location
It is the 21st century and you must take advantage of the many features these high-technology time allows you to.
Do a little research about any famous places and people, check the local attractions that the community is proud of, do a virtual tour using Google Street View.

In other words get familiar with the traffic before you stuck into it as far as possible. Knowing these things in advance can be very helpful in relating to people when you arrive at your new city.
It's a great idea to visit your future home at least a few times before actually moving in. Look out for structural damage, hints for infestations, such as signs of mold growth, pest colonies or other property negligence.
Make Sure you are Leaving Your New Place Spotless
When vacating your former home, it is important that you leave it spotless. Cleaning up can be a daunting task, but it will make you feel great to know that you are leaving your apartment in the same condition as when you first rented it. Moreover, when you move out of your rental place, it is important that you clean up and leave the property in very good condition to ensure that you get your security deposit back.
It's also recommended for tenants who are vacating their homes to scrub hard-to-reach areas like under sinks, on tops of counters and in corners to make sure that their rental home is a clean place for the next tenant.
Fortunately, you don't have to do this step alone. Making sure your rental place is clean and spotless before you leave it is much easier when you have End of Lease Cleaners to help you out. Such service providers will make a one-time visit to your old place and get everything sparkling before you turn the place back over to your landlord.
Use Social Media to Make New Friends in Advance
As mentioned above, if there is someone who you could rely upon when moving to a totally strange place where the culture and the language are both different, it would be much easier for you.
Today, thanks to the social network websites, you have more power to meet to meet more people, to make new friends, to develop trust and to build long distance relationships quickly.
How to do that?
Have good, genuine accounts in the top social media channels popular at your new destination. In most cases, these are Facebook, Google+, LinkedIn, and Twitter. Use your real picture and write a brief truthful introduction about yourself. The idea is to establish your personal brand so that people see your profile and get to know you a little.

Start with joining groups and communities for topics around your university, the city name you are moving to, local sports groups, etc. This will give you a starting point to start conversations with a few people (future friends) from the new location.

Only having social media profiles won't really help you find connections at your new destination. In order to make some real friends who can be of tremendous help when you arrive you have to be active and participate in conversations that interest you. Look for ways in which you'll be helpful for local communities by providing them with value.
Ask and Answer Questions
People love to help and get help. Leave your hesitations aside and start asking when you need some help. In most situations, there will be more people willing to help than you have asked.
It is strongly recommended to seek help when you need it. Another side effect of asking for help is you get another opportunity to make a friend.
On the other hand you should not help others. Make sure you inform your landlord in order him or her to handle chores between tenants easier.
Things To Do After Arriving At Your New Location
If you take time to go through all the activities discussed so fat, you will realise that your confidence level is already high as you arrive at your new home.
As soon as you move in you will start to reap the benefits of the work you did prior the move. Unfortunately, that's only half the way. You'll have to prepare in advance. Look out for new furnishing, local builder merchants to replace anything that needs replacing in your new home or look out for tradesmen to help with chores like carpet cleaning such as Oasis Natural Cleaning or Peachy Clean. Here are a few tips to settle down quickly after the relocation:
Meet Your New Friends
If you remember you made a handful of new friends using social media channels before changing your location. Perhaps a few of them will come to receive you as well, depending on your level of friendship.
Make an effort to organise a face to face meeting at least with the ones you've interacted the most. This will make them feel special and will speed up your adjustment to the new place.
Maintain A Positive And Friendly Attitude
Now, this is very important! Staying positive is contagious because it is a rare character condition. It is easy to be the victim and get frustrated with the challenges of the life. Unfortunately, it is also natural and therefore, most people are that way when they move to a new location.
But, those who can maintain a positive mental attitude, stand out from the crowd immediately. Also remember to stretch after the move is over, and relax, take a hot bath etc. From the beginning of their experience at the new destination, they attract more good things, more opportunities and good people into their life.

Reading a couple of book on positive mental attitude might be a huge help. It may seem a lot of books to read at the moment. But, if you can just read 15 minutes every day, you will be amazed how quickly you will be able to read and apply the principles that these amazing books teach.
Network And Build Your Personal Renome
Build a good reputation of yourself – a good one! Building a good social networking profile is just the beginning of a long journey called personal branding. Remember, the better your brand value, the better control you have on your life and neighbourhood.
Try expanding your social existence by getting in touch with influential people in your area. Always look for ways to increase your credibility in order to get recognised as a genuine and trustworthy person.
The more people in your network, the more credibility it brings to you and therefore, the easier it gets for you to get something done.
Create A Community To Help Those In Need
Last but not least, don't forget how much help you needed at first place to settle down at the new location. Therefore, you may want to build a community around you to help those who are moving into your city from other locations.

Create an environment where you can share all the struggles you had during your move in order to help others coming to your city avoid the same set of challenges that you dealt with.
By the way, when you do that, you feel great, you actually add value to yourself by adding value to others. It is amazing how wonderful it feels when you see somebody smiling because of you.